When Archibald James Jacob McPhail was born on July 31, 1870, in Cornwall, Ontario, Canada (different records have different dates (July 13, July 30 and 31 and years reported vary from 1869-1871) his father, John James McPhail (1847-?), was around 23 and his mother, Catherine (née McIntosh) (1845-?), was around 25. He had three brothers and three sisters. His mother was widowed and Archie was forced to seek work at age 13. His ancestors were Scottish.
When Archie met his future wife, he was working as a Derrick operator at the Sault Ste. Marie canal. Archibald married Cecelia Garrow on October 10, 1892, at Cathédrale du Précieux-Sang in Sault Sainte Marie, Ontario, Canada (the church no longer stands). Archibald was 21 at Cecelia was 16 at the time of the marriage, his occupation is "engineer". The marriage was witnessed by Cecelia's mother, Bridget, and sister, Mary.
When Cecelia Garrow was born on November 24, 1876, in Sault Sainte Marie, Ontario, Canada, her father, John Garrow (1840-bef 1925), was 36, and her mother, Bridget (née Dillon) (1842-1925), was 34.
Archie and Cecelia had ten children in 25 years:
John James Joseph (who I understand went by "Jack") was born on January 13, 1893 and baptized at Cathédrale du Précieux-Sang which was part of the Sault Ste. Marie, Ontario parish (the record is in French). (Catholic tradition suggests that the baby should carry a name that is not foreign to Catholic sentiment. Several of the McPhail children were baptized with "Catholic" names that they didn't end up being called by.) One of his godparents was his uncle Martin Garrow.
His sister, Gertrude Catherine was baptized the following December after her birth on December 4, 1894 (her baptism is recorded as Catherine Bertha McPhail):
Followed by another daughter, Adeline Margaret, who was born on January 1, 1895 and baptized on the tenth:
Between the birth of Adeline and her brother Francis Xavier, the family moved to Cascade, Québec so that Archie could work on the Lachine Canal.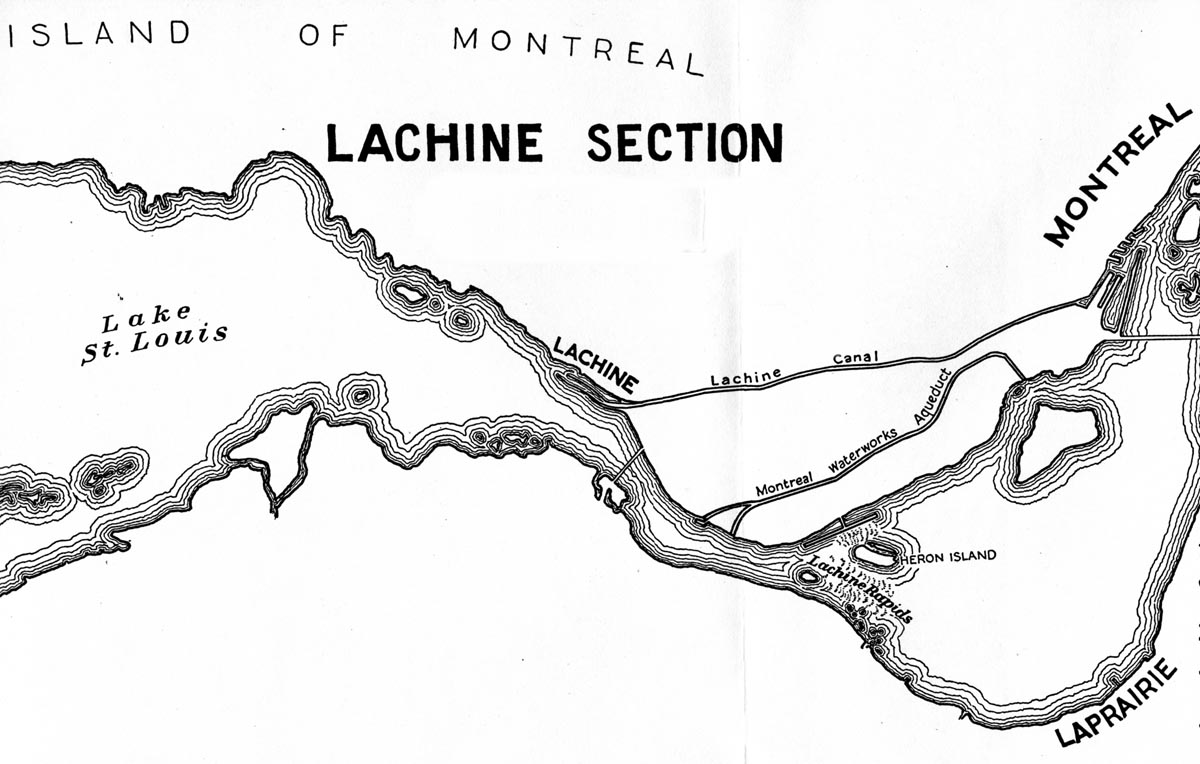 Francis was baptized at the Paroisse Saint-Joseph-de-Soulanges in 1896 (the record isn't extremely clear, but we know from other records that he was born December 15, 1896):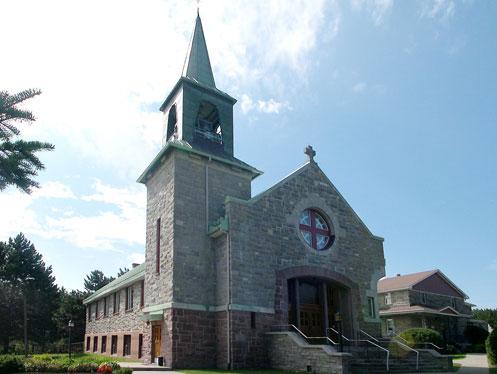 Brother George Leonard Archibald followed, baptized at the same church on February 13, 1898 two days following his birth on February 11.

And Donald Joseph (who was baptized as Joseph Daniel?). The date on the baptismal record isn't clear, but we know that Donald was born June 11, 1899.
Sister Mary Ellen is born in 1900 in Québec as well, but her baptismal record hasn't been located. We know from other records she was born August 24, 1900. We find the family in the 1901 Canadian census in Soulanges, Québec. Archibald is an Engineer.
At some point not too long after the census, the family moved to Welland, Ontario so that Archie could work on the fourth Welland Canal.
Martin "Charles" McPhail was born on September 18, 1902, and baptized on October 2nd.
And Cecelia Agatha was born on May 10, 1904:
In 1909, the steel industry in Hamilton was starting to pick up. Archie started work with the Steel Company of Canada (now Stelco) and moved the family to Hamilton. A hard search of the 1911 census has not found the family, but in 1918, Archie and Cecelia's son Archibald Bernard was born. Cecelia would have been 42 at the time, and Archie would have been 47. It has been 14 years since the birth of Charles. It's not unusual given the accessibility of birth control at the time, but I'm certain that he was a surprise. No birth record has been found though (which is unusual given Charles and Cecelia Agatha were registered in the normal way). We find his birth date through later records.
In 1921 we find Archie and Cecelia with the younger children (Mary, Cecelia, Charles and Archie Jr.) on the Canadian Census at 223 London Street South in Hamilton (according to Ancestry):
Most of the older children have married and are living on their own by this point. Later documents suggest that the family was actually living at 133 London Street North.
Cecelia died of pneumonia on March 13, 1941. Her funeral notice reads:
MCPHAIL – Following a brief illness on Thursday, March 13, 1941, Cecelia Garrow, beloved wife of Archibald McPhail, aged 65 years. Funeral Monday morning at 8:30 from Dwyer's private chapel to Holy Family Church. Interment at Holy Sepulchre Cemetery.
The death notice suggests that Archie and Cecelia had 10 living children and 52 grandchildren, all living in Hamilton.
Archie died a few short months later, just prior to his 70th birthday on July 24, 1941, of kidney failure. His death certificate suggests that his occupation prior to his death was "ice peddler." His funeral notice reads:
Archibald James McPhail Predeceased by his wife, Mrs. Cecilia McPhail, four months ago, Archibald James McPhail died yesterday at the General Hospital in his 70th year. He was a retired ice dealer and had made his residence in the city for the last 32 years, belonging to Holy Name society and Holy Family church. Surviving are six sons and four daughters, John, Frank, Leonard, Donald, Charles and Archibald, Mrs. Bernard Baine, Mrs. Charles Obermeyer, Mrs. William E. O'Brien and Mrs. William Black, all of Hamilton, and 52 grandchildren and one great-grandchild. Also surviving are two sisters, Mrs. Margaret Butler, of Montreal and Sister M. Bernadette of St. Joseph's community, St. Paul Minn. The funeral will be held from Dwyer's private chapel on Monday morning at 8.30 o'clock to Holy Family church thence to Holy Sepulchre Cemetery.
Interesting to note – I didn't have information on Archie's sisters prior to finding this notice in June 2018. Follow up after the obituary has resulted in an expansion of my posts for Margaret (McPhail) Butler and Isabella Theresa McPhail (Sister M. Bernadette).The funeral notice, also in the Hamilton Spectator, reads:
MCPHAIL – At the General Hospital on Thursday, July 24, 1941, Archie James McPhail in his 70th year. Funeral on Monday morning from the Dwyer's family chapel to Holy Family Church. Interment at Holy Sepulchre Cemetery.
They are laid to rest together at Holy Sepulchre Cemetery in Burlington, Section 1, CEM 526-1, Monument #122 reads:
MCPHAIL/Archie McPhail/1870-1941/Husband of/Cecelia GARROW/1876-1941
A researcher found in December 1976 that Archie and Cecelia had 293 direct descendants. I'd hazard that by now (2017) it's more than doubled.
Main image: Cecelia Garrow and family